Central Maine Business Cases: Couture appointed Head of Growth at Dirigo Labs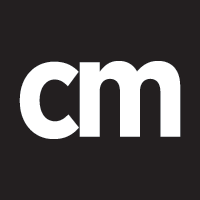 Dirigo Labs hires Emalee Couture as growth manager
WATERVILLE – The Central Maine Growth Council recently announced the appointment of Emalee Couture as Head of Growth for Dirigo Labs, a startup accelerator based in Waterville. Couture will be responsible for developing and managing relationships with a variety of organizations, startups, founders and business professionals across New England, catalyzing entrepreneurship and innovation for both the region. Center of Maine and the accelerator to ensure successful use of the platforms and the Dirigo Labs suite. of benefits.
"Maine has always felt like home," Couture said in a council press release. "I grew up here, went to school here, and I'm so excited to be back in the state I love and to have the opportunity to work for Dirigo Labs to support the entrepreneurial ecosystem in central Maine.
CMGC designed and led the Dirigo Labs founding initiative, encouraging the creation of a vibrant start-up center for the Central Maine region. In 2020, CMGC received a federal Build-to Scale Venture Challenge grant from the United States Economic Development Agency to implement the $ 1.2 million project. The heart of the initiative will be the development of an innovation hub model that combines an entrepreneurship center, a coworking space for remote workers and an accelerator platform that empowers and connects entrepreneurs and startups with the innovation ecosystem, venture capital funding and an entrepreneurial community to scale and control their business.
Couture was previously an Associate Officer at the Massachusetts Institute for Technology – Technology Licensing Office, where she was responsible for evaluating and protecting inventions and working with entrepreneurs and established companies to execute intellectual property agreements, enabling commercialization of inventions. inventions of MIT. She graduated from the University of Maine at Orono in May 2018 with a Bachelor of Science in Engineering Physics with a concentration in Mechanical Engineering.
Applications for the accelerator will open in late 2021, with a launch slated for early 2022. For more information on Dirigo Labs and Central Maine Growth Council, visit centralmaine.org.
Richmond Regional Health Center Welcomes Alexander as Family Nurse Practitioner
RICHMOND – The Richmond Area Health Center welcomes Andrew "Andy" Alexander as the newest family nurse practitioner. Alexander looks forward to providing medical care to his hometown of Richmond and surrounding communities. He brings his experience of direct patient care and larger operational and training efforts in various hospitals.
He received his Master of Science in Nursing from Walden University in Minnesota and his undergraduate degree in Nursing from the University of New England in Biddeford. He has 15 years of experience as a registered nurse in various settings. Most recently, he completed his final clinical internship at the Richmond Area Health Center while training with Melissa Hackett, a nurse practitioner.
Alexander joins the soon to be retiring physician Linda Hermans, podiatrist Henry Scheuller and nurse practitioners Melissa Hackett, Tom Bartol and Jessica Krol. Clinicians at the Richmond Area Health Center provide medical and behavioral health services to patients of all ages.
The Richmond Area Health Center is part of the HealthReach Community Health Centers, a group of 12 federally licensed health centers located in central and western Maine. Providers provide medical and behavioral care in nine of Maine's 16 counties. To ensure access for all, HealthReach accepts Medicare, MaineCare, and major insurers.
" Previous
You know it's bad when pandemic shortages hit the pet