Eventbase raises $ 8.5 million from Madrona Venture Group, BC Tech Fund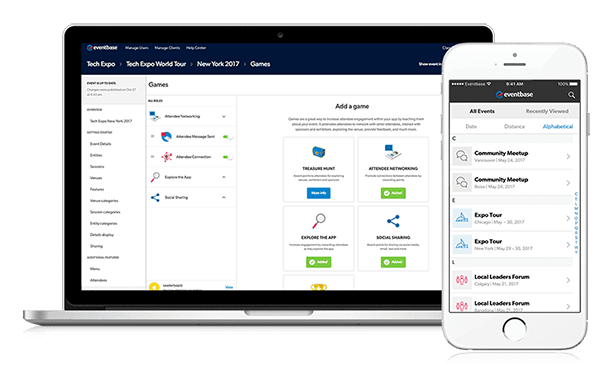 Developer of mobile applications for events and conferences, Events database, raised $ 8.56 million in funding from Madrona Venture Group and the BC Tech Fund.
The Vancouver-based tech company has also received additional funding from Silicon Valley Bank and Espresso Capital and has raised a total of more than $ 19 million to date.
Founded in 2009 and formerly known as Xomo, Eventbase has worked with major companies such as Microsoft, IBM, Cisco, and Salesforce, and was named a three-time Gold Winner for "Best Event Application" at the 2017 Experience Design & Technology. Awards.
"Eventbase has made tremendous strides in becoming the dominant provider of mobile event technology for businesses and we look forward to seeing further growth with this new round of investment," said Paul Goodrich, Managing Director of Madrona Venture Group.
According to Eventbase officials, the company plans to use the injection of new funding to accelerate its corporate event applications and data group.
In addition, the company launched Data Stream, which gathers detailed data on various conferences, events and meetings hosted in the Enterprise Event application. By leveraging the product's business intelligence tools and marketing systems, users can generate customer insight into ROI, participant needs, issues, and application experiences.
"We've built the industry's most advanced data platform to help our corporate clients better understand and shape the journey of their participants," said Jeff Sinclair, co-founder and CEO of Eventbase.
He added, "Data Stream will enable businesses to take personalization to the next level and drive the next generation of smart mobile experiences at events."
Eventbase raised an $ 8 million Series B led by Madrona Venture Group in December 2015 as well as a $ 2 million Series A in November 2014.
Don't miss any news from the event! Sign up for one (or all) of our e-newsletters HERE & engage with us on Twitter, Facebook, LinkedIn & Instagram!