Homebuilder Gaw Venture Group opens new office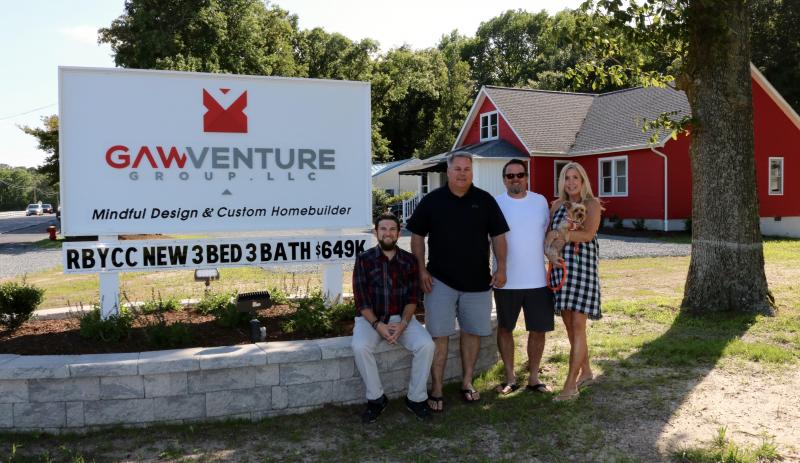 Gaw Venture Group LLC, a local home building company specializing in custom homes and speculative homes, announces the opening of its new office at 20028 John J. Williams Highway, Lewes.
Many may remember it as the little red house formerly known as the Lamps & Shades store. When the Route 24 property became available, the directors of Gaw Venture could imagine it becoming their new office. This 1950s building has just undergone extensive renovations and is now open for business.
John Gaw of Rehoboth Beach and his brother Robert "Bobby" Gaw, owners of GVG, along with John's wife Jane and son Griffin, established GVG in 2013. John and Bobby have over 50 years of combined experience in the home building industry. family and multi-family residences in Delaware, Maryland, Pennsylvania, Virginia and Washington, DC
Gaw Venture Group LLC began building specific homes in established communities in Rehoboth Beach and Lewes, and has now expanded to building custom homes throughout Sussex County and Delaware Beaches. His most recent custom home was built in Ocean View, just west of Bethany Beach. Currently, Gaw Venture Group has two new home projects available for purchase at Rehoboth Beach Yacht & Country Club.
For more information or to schedule an appointment, call 443-690-2576, email [email protected] or visit www.gawventuregroup.com.