What We Do In The Shadows Sets Up Marwa's Vampire Transformation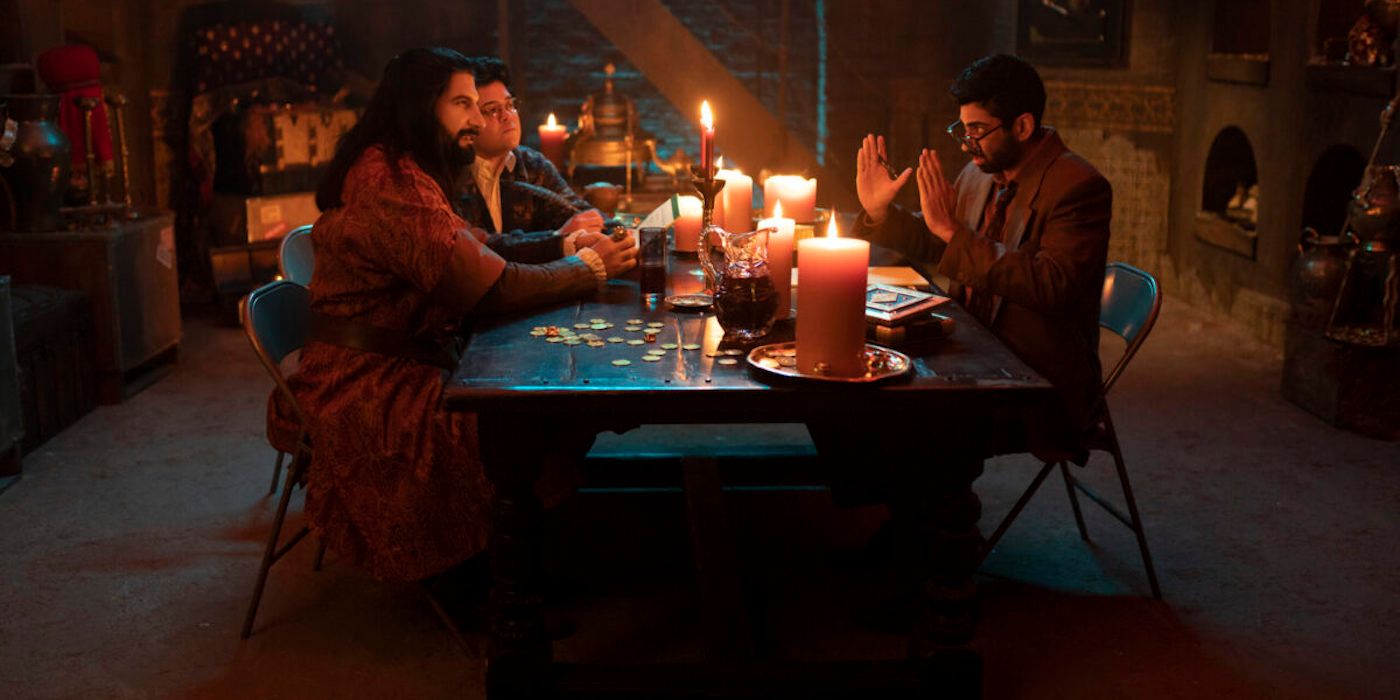 The following contains spoilers for What We Do in the Shadows Season 4, Episode 6, "The Wedding," which airs Tuesday, August 9 on FX.
In season 4 of What we do in the shadows, the Staten Island mansion experienced more turbulence than usual. The havoc of Baby Colin, which was not helped by vampire neglect; Guillermo and Nadja embezzle precious funds, taking away from the reconstruction project; while Nandor made it quite cluttered when he brought back all of his dead spouses to find true love.
Still, the Bloodsuckers persevered, oblivious to the surrounding chaos as everyone was too caught up in their own selfish efforts. Well, it looks like things will get even more choppy with a potential new vampire added to the mix. And it's all down to the celebratory wedding that just took place, hinting at a shake-up of the status quo to come.
RELATED: What We Do in the Shadows Wasted Guillermo and Nandor's Big Moment
This potential new vampire is Marwa, the bride left standing after Nandor had her Djinn kill former lovers. He thought Marwa was his soul mate, trying to be perfect for her. Although recent developments have made it seem like Nandor was, for lack of a better word, relentless in forcing her into the role. Yet their whirlwind romance culminated in a wedding at Nadja's nightclub.
Nandor began to realize that Marwa was not the one for him, as he was not in love with her nor cared about her family. He even used a wish to brainwash him into liking what he was doing so the marriage would go more smoothly. But after the nuptials were signed, Baron Aafanas, who was officiating, added to her concerns by asking if he would transform her when they consummated their wedding night.
RELATED: WWDITS Star Hilariously Shows How He Handles the 'Trauma' of Playing Guillermo
Nandor didn't seem too thrilled by the prospect, but seeing as he follows a formula, it hints that he will indeed convert Marwa. One has to wonder if she will have any powers like the others – be it hypnosis, super-speed, bat transformation – and how her personality can change. She seemed peculiar with things like the wedding list and such, and while that was understandable, Marwa could show another side as an alpha female, scary and annoying Nandor. It will be quite a turnaround, but on the mark, if the show had Marwa as a catalyst for domestic strife, especially with Nandor scared of confrontation. To make matters worse, if Nandor is still hesitant about their future and the truth has come out he has disturbed his mind, Marwa will be even angrier.
Last but not least, Guillermo could also end up sending Marwa to the brink. If she suspects that Nandor loves her more than a friend, Marwa could become a bitter monster – a despised vampire who could then venture out in public for food, risk breaking out of the clan and cause bloodshed that the International Council may wish to address. . Hopefully Nandor won't have to stake her. But what is certain is that Nandor will have to be honest very soon, which does not bode well for someone who has been stripped of his agency and his humanity.
What We Do in the Shadows airs Tuesdays at 10:00 p.m. EST on FX.